The Outrunners
Nike x The Outrunners: Run your career! April 29th @18:30pm
The Outrunners • London • Shot ended • Event
Explore
About this shot
The Outrunners Community are hosting 'Run Your Career', an interactive workshop event with professionals from a variety of industries including music, creative, charity, business, government and legal.
There will be two separate interactive workshops - one for 13-16 year olds & another for 16-24 year olds - so this will be a perfect opportunity for you to hear the most relevant careers tips from professionals in the industry.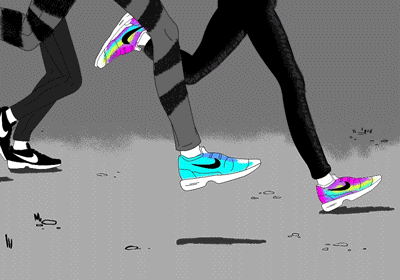 The event...
Will take place on 29th April 2019 @ 18:30pm at the Nike store in Hackney, a fun and interactive environment where you'll be able to meet professionals and talk through any burning questions you have ab what you can do next to elevate your interests and build a career.

Club and Radio DJ Debonair will be on the decks, there will be a chance to get matched with a career mentor and everyone who attends will get a free Nike goody bag.

So if you'd like to find out more and get involved, just click below and Take Your Shot - Just do it Just do it. Then check your email for further details. #takeyourshot
Applications are no longer accepted
Free and easy to apply
No bank details needed and it's simple to join up. Just tell us a few things about yourself.
Find shots near you
See opportunities available around you right now, or view Shots available in other places of interest.
Access to 1000s of shots
Get direct & unrestricted access to unique opportunities across the UK.
Updates and alerts
Stay up to date on the newest opportunities available from leading brands, business and organisations.